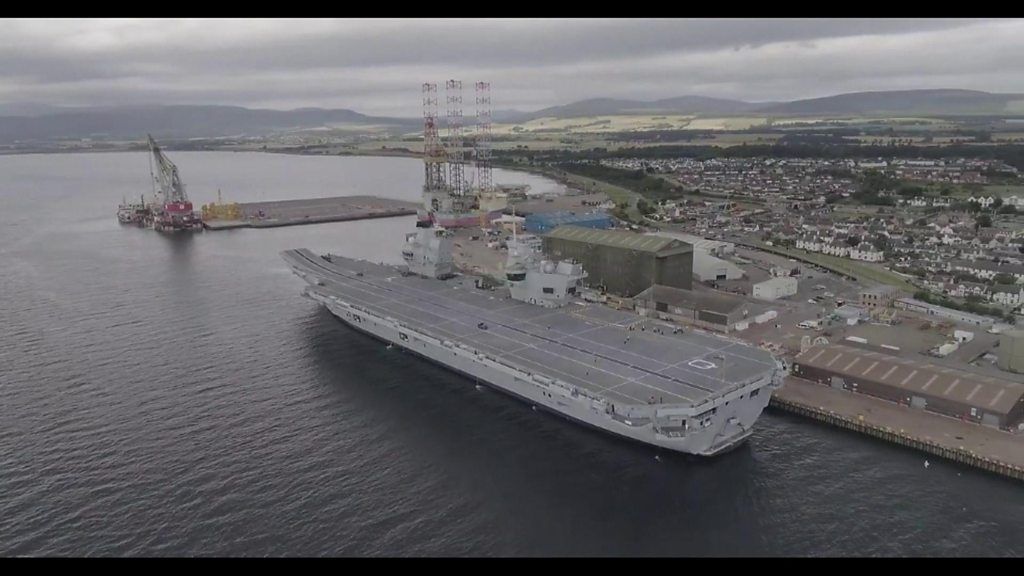 A novice professional photographer was filming the Queen Elizabeth aircraft carrier at Invergordon within the Highlands once the drone was buffeted by high winds.
The Secretary of state for Defence is reviewing security following a drone touched lower around the deck of Britain's largest warship.
The remotely-controlled aircraft then arrived itself around the deck from the £3bn ship.
This video clip was taken through the drone shortly before it arrived. Footage thanks to Black Isle Images.
The pilot stated the incident had uncovered a "glaring gap" in security.