Americans offer the law allowing the relatives of 9/11 victims to file a lawsuit Saudi officials, only narrowly
&ltPDFs&gt
In the finish of September Congress overrode certainly one of President Obama's rare vetoes to make sure that an invoice granting victims of terrorism the authority to sue foreign officials in American courts turn into law. The balance, that is basically targeted at Saudi officials suspected of complicity in Al-Qaeda operations, have been emphatically opposed through the Federal government, that is highly worried about the danger it poses to U.S.-Saudi relations and also the legal position of yankee soldiers and government officials abroad. The Senate voted 97-1 to override the veto, but within times of the election the leaders behind what the law states began to possess second ideas concerning the law and appear set to amend it.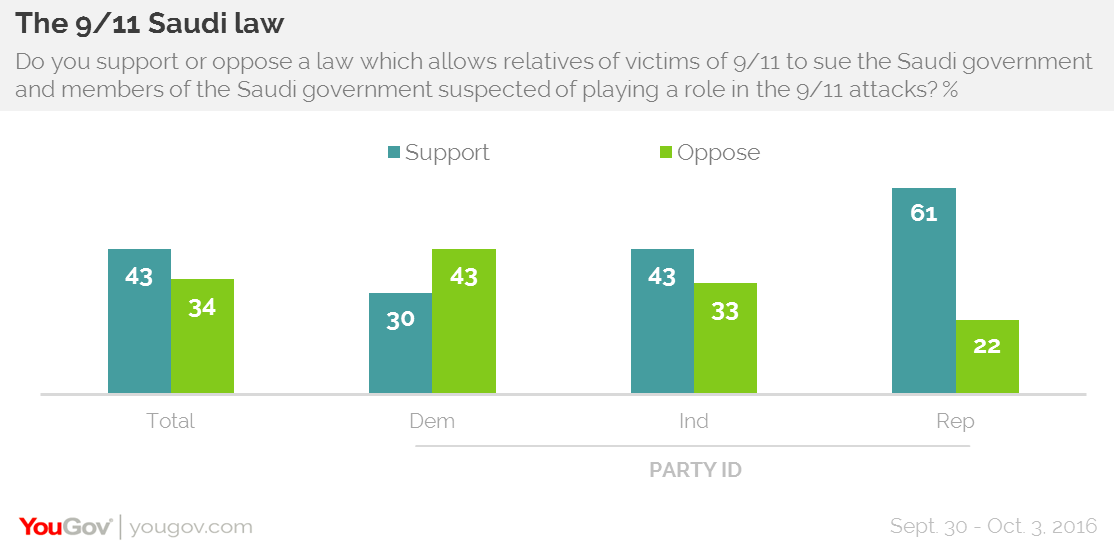 Among the primary criticisms from the law, past the risk it poses to U.S.-Saudi relations, is it breaks worldwide precedent and, theoretically, paves the way to victims of yankee actions suing American officials in local courts. Americans largely oppose (54% to 16%) a hypothetical Pakistani law which may permit the relatives of civilians wiped out to drone strikes to file a lawsuit American officials in Pakistani courts.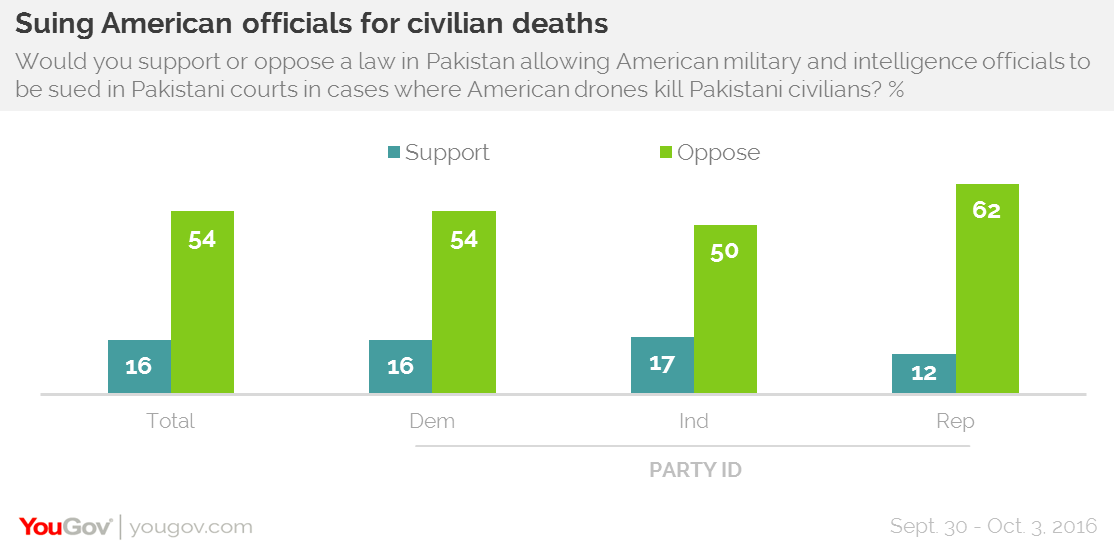 YouGov's studies have shown that regardless of the law's outstanding support in Congress, one of the wider public only Republicans are decidedly supportive. Republicans support it 61% to 22%, but independents only narrowly support it 43% to 33%. Democrats have a tendency to oppose what the law states, 43% to 30%. Support is greatest within the Northeast, where 50% of individuals offer the law, greater than every other region.