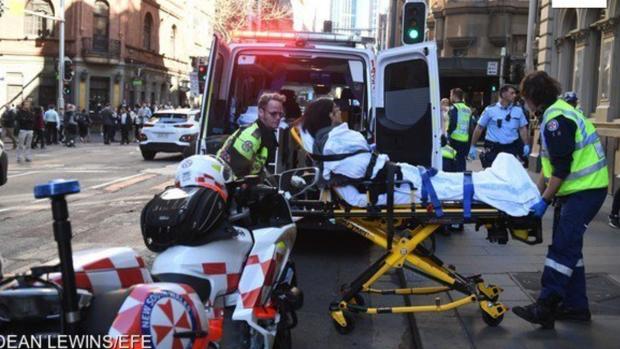 A man has been arrested today after stabbing a woman in downtown Sydney and attempting to attack multiple people with a knife, Australian police confirmed.
The victim was taken to a hospital with a back injury and is in stable condition.
Police said they do not know the motive of the attacker, but said it seems it was "without provocation" and that they continue investigating.
The suspect was reduced by a group of passers-by with chairs, metal bars and boxes, and was subsequently arrested by police officers, according to photos and videos on social networks.
«So far there are no other wounded that we can confirm. The suspect has tried to stab several people. Fortunately, those attempts were unsuccessful, "Superintendent Gavin Wood told the media.
A police officer told the press that the suspect acted alone and said that "multiple crime scenes" have been established after this "serious incident" that has forced the closure of this busy part of the city full of offices and businesses. .