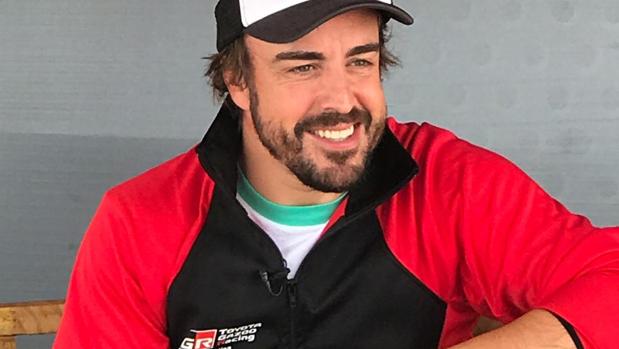 Fernando Alonso is on a promotional tour of Argentina, a country he has barely visited because of his distance with Formula 1, and there he has spoken with local media. Matters in relation to him are repeated, as almost always.
The Spanish driver spoke of a hypothetical return to F1. «In Formula 1 in February you know that you are going to do the 11th and until November, it doesn't matter if you are the 11th or the seventh. It depends on the team you are in. Hence the parenthesis in F1. And I say parenthesis because I don't know if I will return in 2021. In that year there will be new rules and I will have to study them. I am having fun in conquering these impossible paper challenges.
The Spaniard believes that «the magic of driving different cars in different disciplines and in different places has been lost a little. Especially the legendary motor races such as the 24 Hours of Le Mans, Daytona, in the World Rally Championship, perhaps that of Monte Carlo, the Dakar, the F1, Pikes Peak … There are many names that are history of motor sport and at this moment in my career these challenges are more attractive and try to win those legendary races to follow in an F1 that in recent years only one car wins ».
Fernando Alonso explained the reasons that lead him to the Dakar. «After the 24 Hours of Le Mans this year and the Resistance World Cup, I thought together with Toyota what new challenge I could face with Gazoo Racing. They had the World Rally Championship and the Dakar, which seemed like a very distant adventure. But I told them if I could do a test in South Africa. Finally the test went well and the times were also good. There we decided to do six months of intensive preparation in dunes, on fast tracks, in mountains, on land; A little on each terrain we can find. And then we think of facing a Dakar, which is the opposite of F1 ».
The Spaniard admits that «the Dakar is the biggest challenge I have faced. In the Dakar you leave in the morning, you put the first one and you go towards the unknown for 600 kilometers. You've never been there and you don't know what you're going to find. Sometimes you go for dunes and other times you go for fast tracks at 180 km / h, other times for a mountain at 30 or 40 km / h. It is difficult in those six hours to maintain the driving rhythm and maintain the concentration one hundred percent ». .