What if Harry Potter was in love with Draco Malfoy? And what if Ned Stark came back to life to claim the Iron Throne? What if Iron Man meets Luke Skywalker? Stories like these, AO3 has more than 5 million. What makes this site one of the most popular in the world of fanfictions, these stories generally inspired by a work and written by fans. A practice already existing in the pre-Internet era, but which has taken delusional proportions on the Web – and which is finally starting to be taken seriously.
Last but not least, the nomination of AO3 to the Hugo Awards, a prestigious American literary award for science fiction and fantasy, which will take place Sunday, August 18th in Dublin, Ireland. AO3 is named in the "Related Work" category, which in the past has included essays on science fiction or documentaries, for example.
"The general speech has always been" fanfiction, it's good wife's literature ""
"We are very happy to have been named", says the World Kristina Busse, Board Member of OTW (Organization of Transformative Works), the managing body of AO3. "Being recognized by the world of science fiction and fantasy is really great! "
Recognition: this is what has been lacking in the world of fanfictions for so long, often misunderstood or even scorned. "The general speech has always been" fanfiction is good wife's literature ", which is sexist and condescending", abounds Jessie Casiulis, French and she also a member of the board of directors.
"After the appointment, we saw notices change, press articles have a different color. People think that if you are nominated, alongside recognized authors, maybe there is something to dig up. "
A response to censorship
AO3 was born in 2008 from anger. An accumulation of annoyances, which eventually exploded. Starting with the restrictive and unstable politics of the big fanfics platforms of the time, including Fanfiction.net and LiveJournal – you can not post what you want, especially pornography, a genre very popular with fans of fanfictions. Purges of content take place, sometimes without notice, very badly experienced by the community, especially in spring 2007.
Read:
The shippers, fans who dream of fictional couples, rose water and porn
Already scalded, it will face, at the same time, the emergence of a new fan site, FanLib. Its particularity: founded by four businessmen, it intends to monetize fanfictions through advertising and organizing events, in partnership with publishers, media groups and other sponsors.
This is too much. "The people behind FanLib have nothing to do with fanfics or the fanfics community; all they are interested in is making money from content created entirely by others, and attracting the attention of the media, " Astolat, author of fanfictions since the 1990s, wrote in a fiery debate.
"And we are quietly sitting by the fireplace creating piles and piles of content, and other people end up seeing it as an opportunity. And they are the ones who will create the gateway for new fanfics, unless we decide to move on and build our OWN door. We need our own archive. "
"Our own archive" : in English, "Archive of our own", what will become a few months later the name of the site, shortened to AO3.
750 volunteers
The bubbling that followed the creation of FanLib – dead a year later – actually leads to a much larger project than OA3: OTW, a fan-created organization, for fans, to provide access to their work and keep them, on their own servers, independently of any outside actor. OTW also aims to preserve the history of fan cultures, but also to advocate for their right to write fanfictions for example – the thorny issue of copyright has always hovered over the community.
AO3 is its flagship project, but OTW manages others, such as Fanlore, a Fan Culture Wiki. All free, ad-free, and fully funded by biannual donation appeals – the 2019 budget is set at $ 450,000 (€ 406,000).
Read:
Despite George R. R. Martin's disagreement, "Game of Thrones" inspires many fan stories
The philosophy convinces, and AO3 quickly attracts countless fanfics, to the point of becoming a mastodon of the sector, yet already well established. The site now boasts 2 million subscribers, 32,000 fandoms (the fan communities) represented and 750 volunteers, mostly women – overrepresented in the field of fan fiction.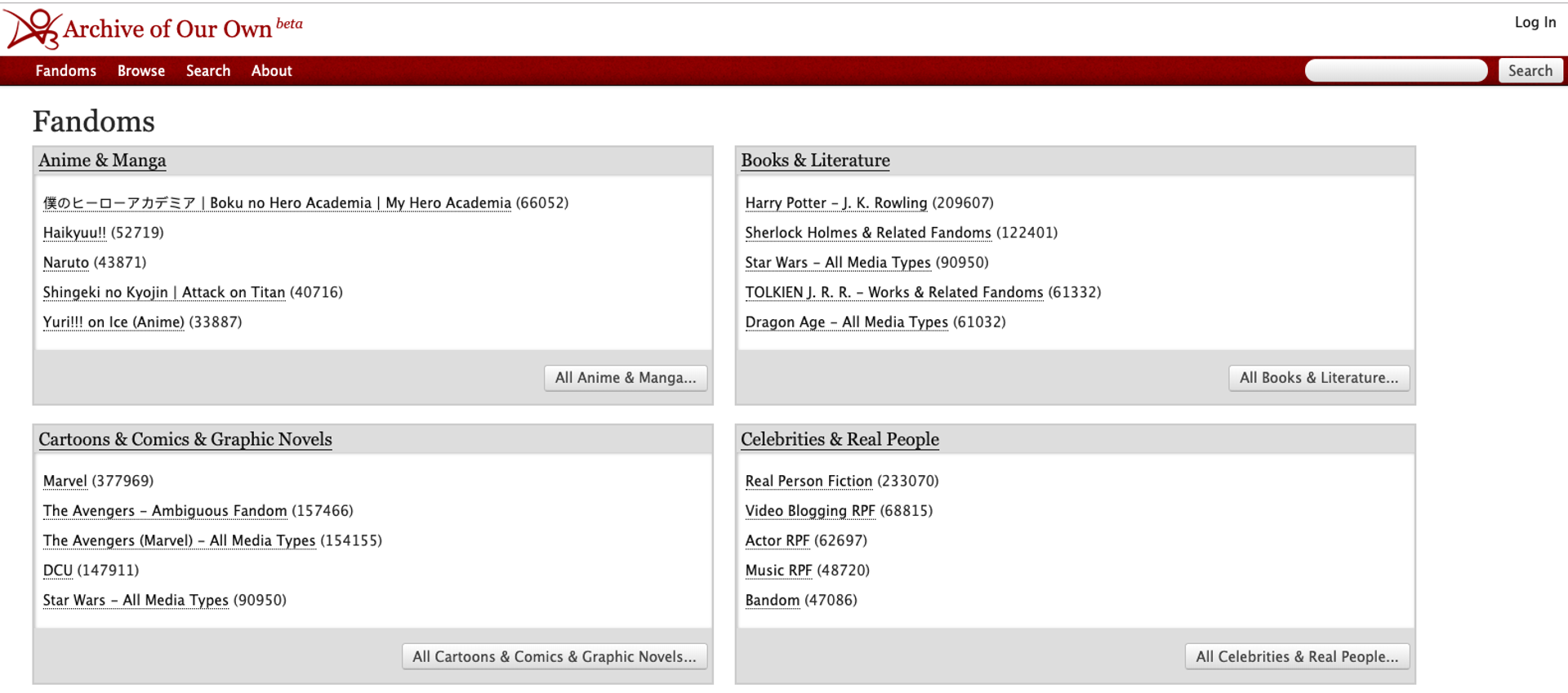 A success that is also based on its great permissiveness. "Someone who arrives on fanfiction.net and who wants to post a fanfiction, he does not feel comfortable, he does not know what he has the right to publish or not"Nathalie Nadaud-Albertini, researcher in sociology at the University of Lorraine and fanfics specialist. "While on AO3, you feel free, especially on adult content, which often come back in the fanfictions. "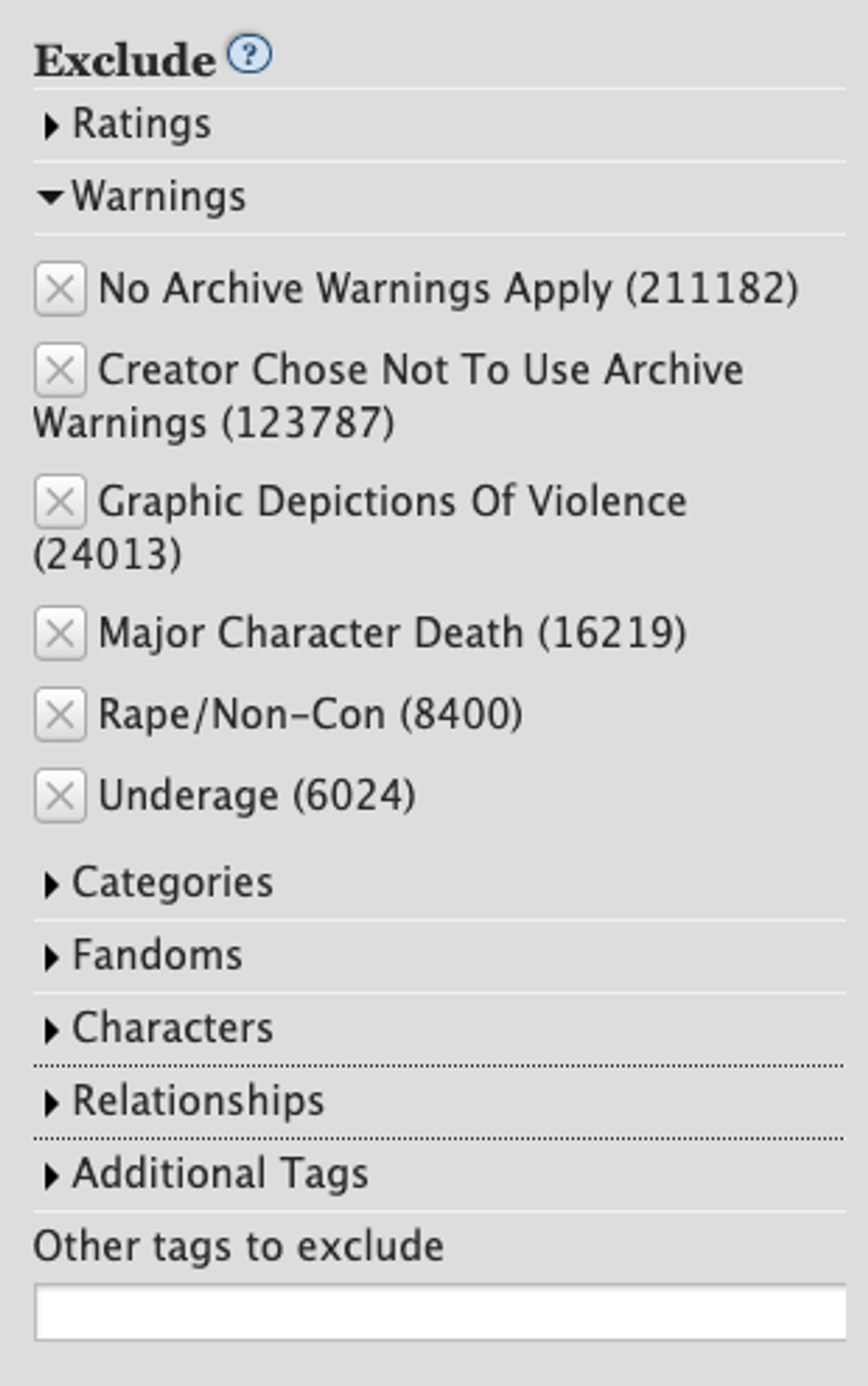 Jessie Casiulis, OTW Board member, is clear: "We accept on AO3 everything that US law allows us to publish. " Here, we can find what other platforms refuse, and that are controversial within the communities of fans: fanfics on real people, stories based on works whose authors are hostile to fanfictions, but also forms of pornography involving rapes, minors, different forms of violence …
The bias of AO3: "You can find everything you want to read. But also exclude everything you absolutely do not want to see. ", defends Jessie Casiulis. The search system of the site allows to exclude certain tags, and the authors are asked to post a warning if their stories contain certain scenes such as violence, rape, etc.
"Conserving is giving value"
But if this permissiveness was at the origin of the AO3 project a decade ago, a new generation of users tends to call it into question, observes Jessie Casiulis.
"We see reborn questions about what is acceptable to publish or not. Fans ask us for example why there is no warning in case of racist content. Others wonder why we do not prohibit rape. These questions are valid, and come from a generation that has not suffered purges. But we have already taken our position when we created the platform: we do not aim to restrict the content. "
New user tides are flowing in the face of censorship from other platforms. Notably from China in recent months: "There have been massive deletions of content on big Chinese fan sites. Authors have even been imprisoned! "
The December ban on pornography on the Tumblr platform, popular with fan communities who publish their drawings in particular, once again highlighted the precariousness of these works, removed from the site. AO3 also plans to host multimedia content – drawings, podcasts, videos … – an idea made even more urgent by the decision of Tumblr.
Read:
The end of porn on Tumblr, "this space where young people explore different sexualities"
Because it's also what makes AO3 special: "This archive and library side", says the researcher Nathalie Nadaud-Albertini.
"This idea of ​​conservation, which is not really found on other sites, gives another status to the fanfiction: to conserve is to give value, to say that it is part of our culture. This is part of a movement towards more legitimacy of the fanfiction. "
The nomination to the Hugo Awards is also a big step forward. And whether or not O3 wins the award on Sunday, the platform is already winning: OTW has, thanks to this appointment, one of the largest fundraisers in its history.