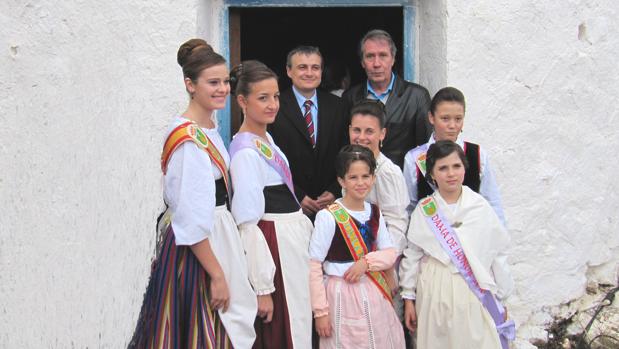 The consburense actor Nicolás Dueñas Carabaño died this Saturday in Madrid at 78 years of age. Born in 1941 in the street Pozo de la Nieve de Consuegra, where his father, also with the same name and musician in the local Municipal Band, worked as a blacksmith.
Nicolás Dueñas made such renowned films as "The Crime of Cuenca," by Pilar Miró, although where he stood out primarily was in the world of theater and television, half of which he gained popularity for his countless works.
Despite his many artistic occupations, actress Lola Dueñas' father remained intimately linked to his hometown. On September 7, 2006, together with the regional president José María Barreda and the mayor Antonio López, he officially inaugurated the Don Quijote de Consuegra Theater, later interpreting the play "A couple of crazy people" with Emma Ozores. In 2010 he had the honor of being the preacher of the 48th Festival of the Rose of Saffron.
For all these reasons, the death of the actor from Consaburense has been welcomed with regret in the city that saw him born. .