TANGERANG, KOMPAS.com – Various brands of electric motorcycles began to appear in the country with various models and types. However, it turns out that selling electric motorcycles in Indonesia is not that easy, at least this experience was experienced by one of the local manufacturers, Gesits.
In fact, electric motors are still underestimated by consumers, even though they can be relied on for daily activities.
Abdullah Alwi, General Manager of Sales & Marketing of PT WIKA Industri Manufaktur (Gesits), said there are a number of big challenges in marketing electric motorcycles in Indonesia.
Also read: SPK Amount Competition at GIIAS 2021, More Veloz or Xpander?
Illustration of Gesits booth at IEMS 2021
The first is a matter of product quality and toughness. This factor is crucial because consumers will compare it with models already on the market, including motorcycles with conventional engines.
"We have to convince the market about durability. Because the comparison is existing product," said Alwi, during the Talk Show at IEMS 2021 in Serpong, Tangerang (24/11/2021).
Get information, inspiration and insight from email you.
Register email
"Because from the start Gesits wanted to take a position subtitution product. No niche, new product. This is what in general, especially from a national product, the role of the government is needed at least for the initial absorption stage, "he said.
Also read: IEMS 2021 Electric Vehicle Exhibition Officially Opens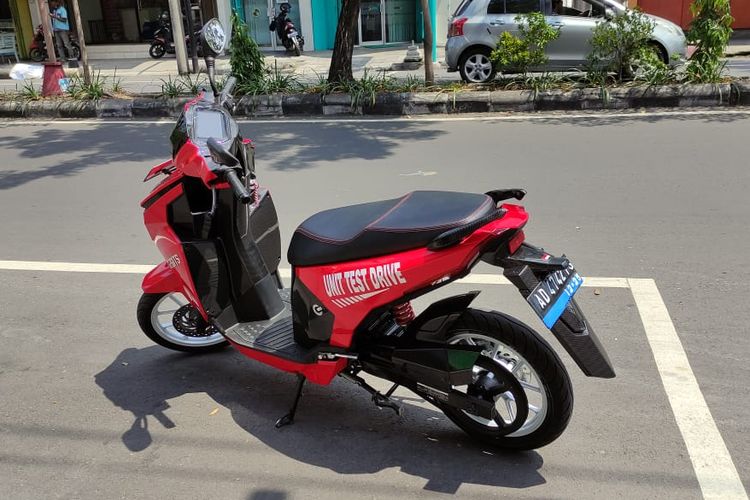 Motor Test Drive Gesits
The next challenge is the public's view of electric motors, which are still considered cheap goods that break down quickly.
According to Alwi, there needs to be a special education that is carried out together. Between producers, government, and stakeholder related.
"Where our society views electric motorcycles, they don't know how to distinguish one product from another, in terms of performance and others," said Alwi.
Also read: Officially, Honda Launches the ADV350 Adventure Scooter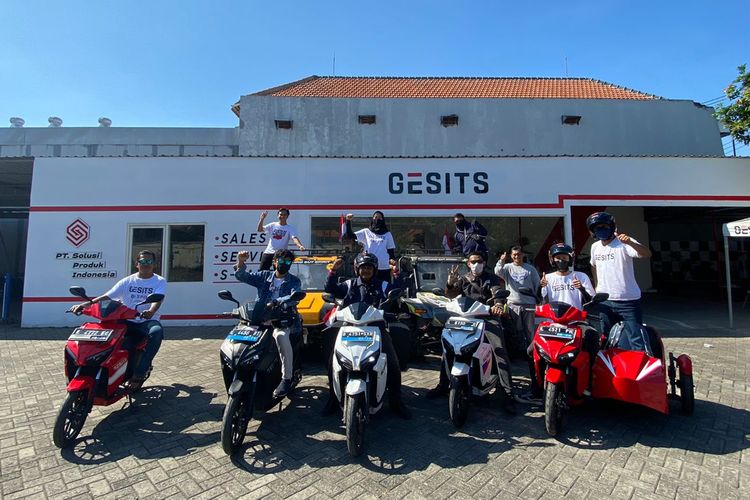 Maman Suparman, a member of Gesits Riders Indonesia (GRID) went on a solo tour from Jakarta-Mandalika, Lombok, NTB.
"Because this is something new. So what happens in society, electric motors are cheap, alternative vehicles. Whereas basically we want to convert from fossil (energy) to electricity," he said.
The next challenge is the matter of charging which still takes a long time. Moreover, motorcycles are needed by the community as a support for daily activities.
"Indeed" short term we provide swap station. But in our opinion, from Gesits, the ones who will play a role and the projections are more optimistic are fast charging. Where this technology is actually in sight," said Alwi.
Also read: Odd Even Still Valid at Tourist Places During PPKM Level 3 Nataru Holiday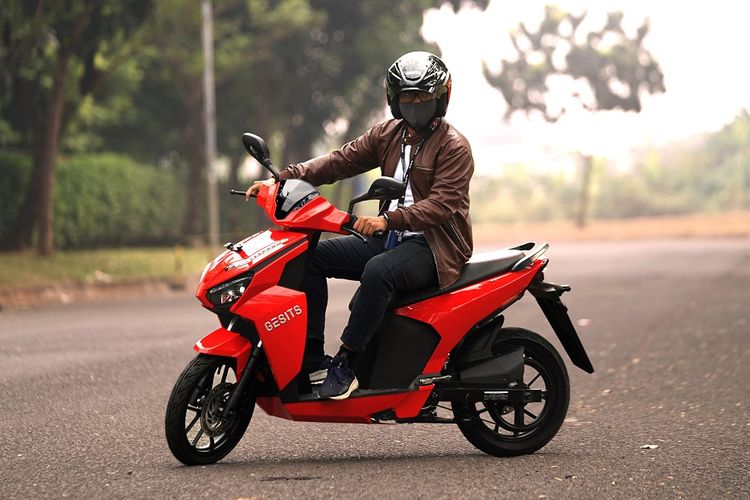 Gesits listrik electric motor
Alwi added, the battery's ability to receive power when charging should pay more attention.
In short, the use of fast charging must think about the ability of the BMS (Battery Management System) in receiving and absorbing energy.
"Actually, the battery's ability to receive fast charging vary. Indeed, this challenge is a PR, friends. If it's a question total cost of ownership, indeed this electric vehicle is very tempting, "said Alwi.
"If this challenge can be socialized, online motorcycle taxi friends who have quite a population, logistics friends really crave this," he said.
Get updates news of choice and breaking news every day from Kompas.com. Let's join the Telegram group "Kompas.com News Update", how to click the link https://t.me/kompascomupdate, then join. You must first install the Telegram application on your cellphone.
.