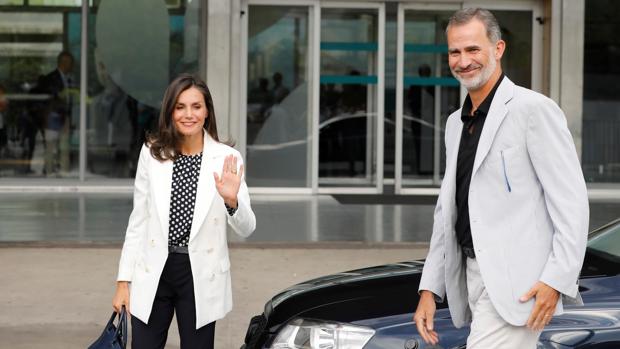 The Kings have visited Don Juan Carlos on the afternoon of this Sunday, who is recovering in the ICU of the Quirón Hospital from the triple bypass operation that was carried out on Saturday. Don Felipe and Doña Letizia have spent more than an hour and a half in the health center, where they have agreed with Doña Sofía.
On leaving, the King has affirmed that Don Juan Carlos "is evolving very well, within the right, the right and the expected" and that "does not lose humor." Doña Letizia has added that she has seen him "very brave, the truth" and that she has been able to speak with him. He also confirmed that he had spent the night "very well."
"It's evolving well," Don Felipe said. He is still in the ICU and you have to be patient because you can't run much. It is a great surgery; it is not anything ». He added that he has been able to "talk to him, which is fine, with the typical discomfort, but evolving very well." The King said he does not know when he will leave the ICU, but he believes that "it will be a matter of hours."
Don Felipe added that "throughout the week, when he is on the floor, he will be able to receive more visits" because now, in the ICU, "it is complicated", and that is when his daughters, the Princess of Asturias and the Infanta Sofia come , to visit his grandfather. Asked if Don Juan Carlos does not complain, he replied: «He is little to complain, you know». .