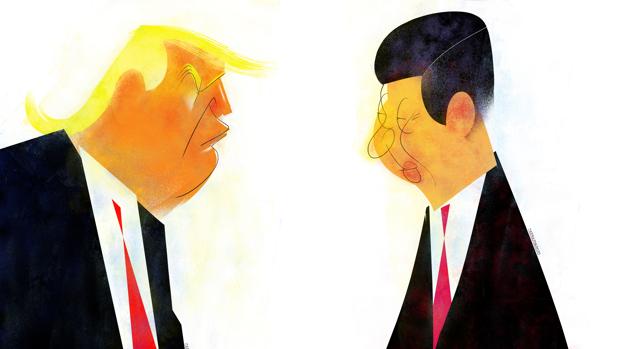 It seemed a quiet day for the main parks in Europe, which recorded increases in the opening session, but has ended up becoming another day dyed red.
Several factors influenced the bad behavior of the bags at the weekly close. On the one hand, the president of the Federal Reserve, Jerome Powell, did not advance what will be the next steps of the US central bank, after at its last meeting, held in July, lowering interest rates to the range of between 2 % and 2.25%.
If investors were disappointed by the speech of the central banker in Jackson Hole, the Chinese government's announcement that it will impose additional tariffs on the United States has ended up shaking stock indices, which are experiencing a few weeks of high volatility and uncertainty.
Just a few hours after knowing Beijing's decision, came the reaction, via Twitter, of Donald Trump. "We don't need China and, frankly, we would be much better without it. The vast amount of money obtained and stolen by China from the United States, year after year, for decades, must end and will do it, "the leader wrote on this social network.
All these events have unleashed the selling wave in the main bags of the Old Continent, which have closed this Friday in negative.
Madrid has yielded 0.77% and has again lost the level of 8,700 points. In the weekly set, it has dropped 0.24% and already has four consecutive weeks of declines.
Milan has recorded the most pronounced decline in Europe, with a fall of 1.65%. Germany has fallen by 1.15%; Paris 1.14% and London 0.47%. The Dow Jones, main indicator of Wall Street, was left more than 1.5% at the close of the European stock exchanges. .