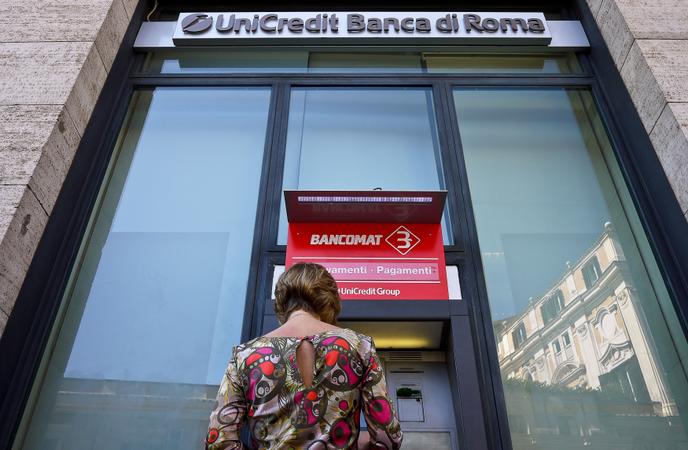 Thousands of jobs removed on one side, a sharp rise in dividends paid to shareholders on the other. Italian bank Unicredit announced on Tuesday (December 3rd) that it would remove 8,000 full-time equivalents (FTEs) and close 500 branches by 2023, to reduce its costs by one billion euros. This measure will lead to a 12% drop in headcount and a 17% reduction in the number of branches in Western Europe.
Since his arrival at the head of the first Italian bank in terms of assets in the summer of 2016, the French Jean-Pierre Mustier has led a vast reorganization of the bank, already reducing the number of some 14,000 FTEs and closing more than 900 agencies. These new job cuts will be conducted as part of the bank's 2020-2023 strategic plan, presented Tuesday to investors in London.
Article reserved for our subscribers

Read also
Frenchman heads Unicredit, the first Italian bank
This plan is also marked by a sharp rise in dividends. Over the 2020-2022 period, Unicredit will pay 40% of its net profit to shareholders (10% of which via the repurchase of shares), against 20% announced in 2016 and 30% in 2017. This amount will rise to 50% in 2023. In total, eight billion euros will be paid to shareholders between 2020 and 2023, including two billion via share buybacks. Regarding its revenues, Unicredit forecasts an average annual increase of 0.8% between 2018 and 2023, reaching 19.3 billion euros.
To contribute
Sharing

Share on Whatsapp