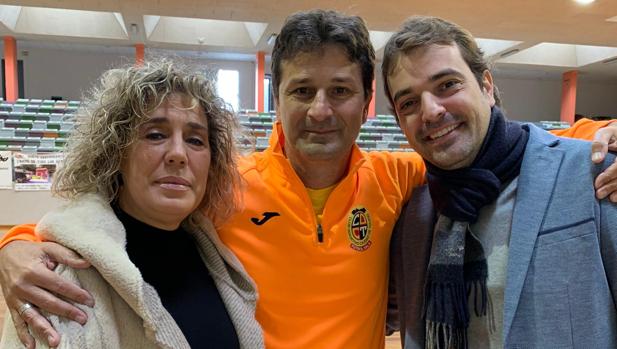 Former players of the laureate Toledart Futsal paid in Toledo a tribute to Seve Peña and Valentín Cervantes, already deceased and closely linked to the club.
Among the attendees were historic Toledo soccer futures such as Chico Lins, Javi Lorente, Beto, Francis, Tino Pérez, Jesús Velasco or Vidal. Also García Plata, Vicente Nieto, the Linares brothers, Maca, Rafa Rodríguez, the Adeva brothers, Laguna, Paco Pecas and many others, apart from fans and friends.
The event was attended by City Councilors Pablo García and Marta Medina, who were photographed with Chico Lins, in addition to taking a snapshot with the entire group. .