Despite his hopes, the deputy mathematician remains behind the official candidate of the Republic in motion in the voting intentions for the municipal March 2020.
Subscribers article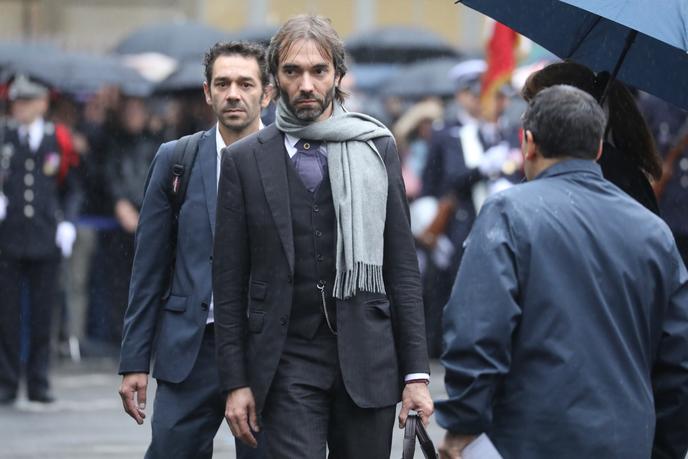 The supporters of Cédric Villani recognize it in a low voice: they are disappointed. After raising the suspense during the summer, then created the event with his dissident candidacy in September, the former mathematician hoped to quickly become the main opponent of the outgoing socialist mayor Anne Hidalgo in Paris. But at four months of the municipal elections, the MP The Republic in motion (LRM) of Essonne has failed, at this stage, to win against Benjamin Griveaux, the official candidate of the presidential party.
Article reserved for our subscribers

Read also
Cédric Villani: in the footsteps of a quirky candidate in Paris
Very attentive to the way in which public opinion reacts to their interventions, the brothers who are enemies of macronism have both commissioned polls, conducted at the beginning of November by different institutes. Their results converge. Both put the outgoing mayor ahead of the voting intentions for the first round in the capital, ahead of Benjamin Griveaux. Cédric Villani remains behind.
Mr. Griveaux immediately made public the main part of the survey conducted on his behalf by Opinionway, keeping for him the zooms made on some key districts. In his eyes, the survey, conducted from November 4 to 12 on a sample of 2,942 Parisians registered on the electoral lists, shows above all a desire for renewal: 60% of respondents do not want Anne Hidalgo to be re-elected in March 2020.
"And this change is Benjamin who embodies it best," says his team. The survey gives him 18% of the voting intentions for the first round, as part of an alliance still to seal with the MoDem. It is thus just behind Anne Hidalgo (19%). Cédric Villani comes in fifth place, with 12%, after the candidate of the party Republicans (LR) Rachida Dati (16%) and the representative of Europe Ecology-The Greens David Belliard (13%). The lists of insubordinate France and the National Rally, led respectively by Danielle Simonnet and Serge Federbusch, are tied at 7%.
"We remain motivated"
Cédric Villani chose not to broadcast the survey he paid. "It does not show a major change from previous ones," argue several members of his team. "Of course, we would have preferred that Cedric be in front, recognizes Anne-Christine Lang, one of her spokespersons. But we remain motivated, determined. Cedric is the best able to federate people of very different sensibilities, to succeed the alternation. "