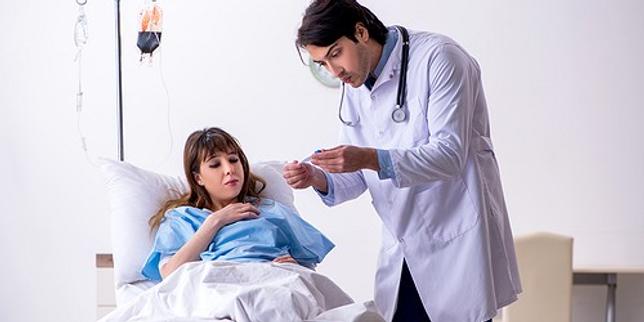 In a forum at the "World", a collective of health facility directors calls general practitioners, health institutions, but also patients and local communities to coordinate care in chronic diseases.
Subscribers article
Tribune. Around the world, chronic diseases are developing inexorably. Defined by the World Health Organization (WHO) as "Long-term conditions that generally progress slowly and require long-term treatment and care"such as diabetes or cancer, they pose many challenges to our health system, conceived in a hospital-centered logic of acute illness treated by curative care. Induced dysfunction sometimes leads to irrelevance of care: delays in taking charge, unnecessary or redundant medical procedures, non-compliance with prescriptions, poor access to preventive medicine, inadequacy of the care environment, etc. Beyond the obvious public health dimension, the financial stakes are staggering, with the Organization for Economic Co-operation and Development (OECD) assessing this irrelevance at 1/5e health expenses. All the actors of health, first and foremost the patients, are directly impacted.
The irrelevance of care, a reality. The subject is now well documented, despite a glaring lack of indicators to accurately measure the situation. As for the solutions to bring, they are still limited to some experiments, sometimes very successful. Thus, in oncology, personalized care programs (PPS) plan to share certain acts with professionals in the city, in an organization that allows each actor to play its role.
Yet, despite commendable intentions, the system remains focused on the hospital. Thus, if the prescription of a blood transfusion in a PPS in onco-hematology is not discussed, it is now routinely performed in the hospital. Why forbid to proceed to home hospitalization (HAD)?
Article reserved for our subscribers

Read also
"A pricing system based on the patient's journey is relevant today"
The patient-actor. In a chronic illness requiring long-term care and treatment, the patient should logically be at the center of the care pathway. This is partly true, since it is in France that he is the freest of his career: choice of general practitioner, choice of consulting a specialist when he wants, choice to go or not to emergencies. However, despite this free choice (which remains conditional on access to care depending on the territories), the patient often feels helpless, suffering from a lack of information upstream ("What is the best specialist to consult in my case? ") and downstream ("Doctor, we'll do what you want"), not to mention the consultation deadlines. However, once taken care of, the patient does not always respect his medical prescription (voluntarily or not), not feeling engaged in his journey. However, the quality of the information that it gives in real time on its state, in particular the undesirable effects of a treatment, proves decisive to bring personalized adjustments. How to encourage the patient's commitment to his career, to make him a real "patient-actor"?