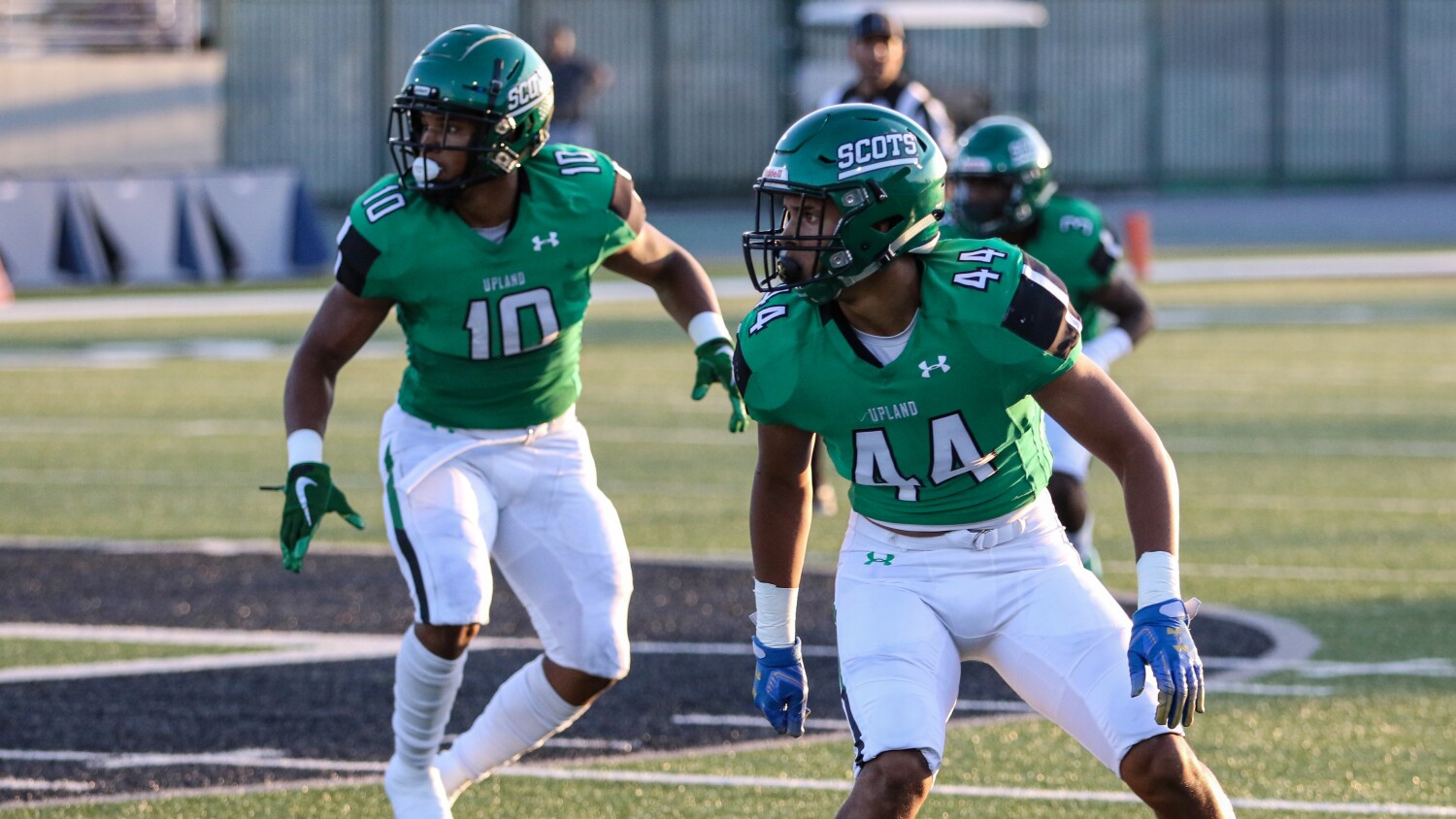 Start the name of the High Register High-rise five-star Justin Flowe in a Google search and the search engine begins in advance investigation of preliminary inquiries. One of the first is "old Justin Flowe."
You will have to forgive outside people if they do not believe that the senior secondary school is already an adult. At 6 feet 2, 225 pounds league, it looks and plays as it already is. He was playing over his years since childhood football when he earned the nickname "Babyman." Flowe was taking part in an older division, going against the children year and two years older, but he was in led to stiff weapons, long tracks and great hits.
That domination did not lapse.
Flowe was a YouTube celebration and social media for his numerous major plays, including suplexing player La Habra earlier in this season. It is the top-liner recruitment in the nation, per 247Sports Composite rankings, and many believe that the Southern linebacker prospect is best in more than ten years.
"I never kept an NFL player and if Justin isn't, I don't know who he is. But I think maybe Justin will be in the first three or four year round, "said Darryl Thomas, upland coach. "We all know the intangible. It is physical and it is strong and is fast and violent. It's really starting to grasp the defensive and I mean his instints and his many read, quite amazing. "
Thomas has a fortune that has multiple Streams in the center of his defense. There was a younger brother, Jonathan, playing outside a linebacker near Justin this year after he finally played defense as a shophomore last season.
Jonathan has a thinner body type at 6 feet 1, 200 pounds. He continued with Justin steps every step of the way, including an age group to play in youth football. And like a big brother, Jonathan is always in attack.
"I like coming out of the edge just like super fast and just taking one off," Jonathan said with a smile. "It made the place where I must do well in my high school. I have to be really just the best thing because there were already a lot of offers being received in the groundbreaking year, so I did the eighth grade, 'forced me to be just like, at come into high school. "
Jonathan is a four star prospect in the 2021 class and just like Justin, he has a scholarship offer slide around the country. Some schools have tried to sell Justin on a prospective package and his brother entered college after a year, but he is not interested. Jonathan wants to earn his way on his own merits and Justin's advice is that Jonathan will focus on what he wants and not on anyone else. These things may still be aligned to the two in college, but now all of them are slowly building things.
Jonathan wants to visit some schools this season. He picked up Justin's brain after traveling to colleges around the country, but before the season, Jonathan only came into his brother for visits to Miami and the State of Louisiana. He wants to see for himself what each school has to offer.
Justin made his list to trim down to the best four of Clemson, Georgia, Miami and Oregon in August. His official visits to Miami and Clemson are the last two weekends and there are planned trips to Georgia and Oregon. For the fifth official visit and the final official visit, he left the door a little detached for a few other schools, including MSU.
"It's just up in the air. It depends on how I feel. If I want to take the fifth one, I'll go. If I see a school I want to watch out, then, "said Justin.
Justin intends to publicize his final choice during the first day of the signing period in December, but he may not be hit until he leaves college and he leaves Jonathan at least. for at least one year.
"It's really very strange (next year) because that is my little brother, but I know he'll still be doing what he has to do and not just looking after business," said Justin.
Jonathan quickly said: "I've been playing with him in recent years, so it's strange that it's not right for me."
window.fbAsyncInit = function() { FB.init({
appId : '119932621434123',
xfbml : true, version : 'v2.9' }); };
(function(d, s, id){ var js, fjs = d.getElementsByTagName(s)(0); if (d.getElementById(id)) {return;} js = d.createElement(s); js.id = id; js.src = "https://connect.facebook.net/en_US/sdk.js"; fjs.parentNode.insertBefore(js, fjs); }(document, 'script', 'facebook-jssdk'));