French President Emmanuel Macron announced Friday that he will launch the so-called 'Biarritz alliance', where the G-7 summit is held this weekend, so that member states can «Commit to eliminate discrimination» between men and women and fight for "new rights and best practices."
«We are going to launch this G-7 alliance. G-7 countries and some partners, such as African countries and goodwill democracies, may commit to eliminate the discrimination that still exists, create new laws, fight for new rights and best practices »said Macron in an act on the Elysium.
Emmanuel Macron said that the French government will commit "in the coming months to take measures for the reinforcement of women's economic autonomy». Macron, committed on Friday to develop a law in his country "for the economic emancipation of women", which will be based on other "effective" that already exist in different countries.
The announcement was made to the press by the French Secretary of State for Equality between Women and Men, Marlène Schiappa, after receiving Macron in the Elysee Palace to the members of a G7 advisory council dedicated to that issue. Schiappa, who said he could not offer more details about the content of that law, said the project should be presented next year and said the goal is to give women financial autonomy. «It will compile several effective laws that already exist in other countries of the world», just pointed out.
The Advisory Council for this G7 alliance is chaired by Nadia Murad, an Iraqi from the Yazidi minority, and Denis Mukwege, from the Democratic Republic of the Congo. Its priority objective is «Abolish discriminatory laws» and "adopt and implement progressive legislative frameworks" indicated the report prepared for this summit.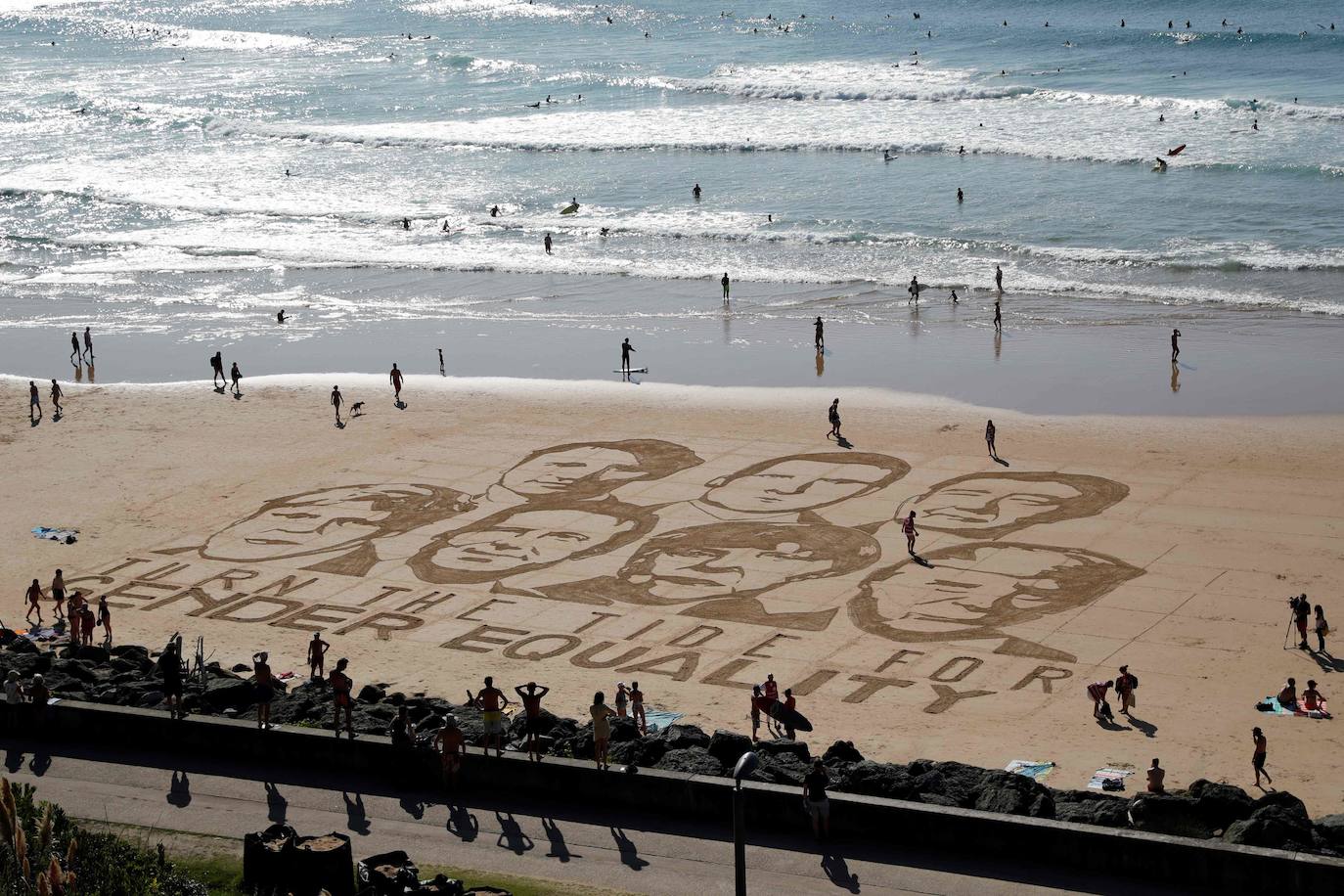 Gallery.

Drawing on a beach in Biarritz with the faces of the leaders of the g-7 made by local artist Sam Dougados with a message in defense of gender equality. /
AFP
.