With a course of one and a half days, Erasmus MC wants to prepare students with a medical background to become care assistants in the IC. In this way, the hospital hopes to make up for the shortage of nurses.
In the Erasmus MC in Rotterdam alone, the absenteeism rate of IC nurses is around 15 percent and that percentage will only increase as the crisis progresses.
Supporting nurses
The intention is that the medical students who participate in the course will immediately start working as a care assistant. The name says it all: they are there to support the IC nurses, for example when washing patients, so that they can focus on specialist medical care.
IC nurse and team leader Koos van der Ree Doolaard of Erasmus MC has meanwhile trained dozens of students to become care assistants. The short course contains theory about everything involved in working in an intensive care unit and practical exercises at the so-called practice stations in the hospital.
'I want to see it myself'
"You hear everyone talking about full intensive care units, about code black, but I want to see it for myself, help myself." Medical student Rabab is trained in hospital care, but has never worked in an intensive care unit before. And certainly not in a special covid ward, with patients who are in a very serious condition.
Yet she will do that from tomorrow 3 to 4 days a week. She finds that quite exciting with only a day and a half of training behind her. "I can imagine it will be tough; the corona patients I've seen so far were not in a coma and they were already in bad shape."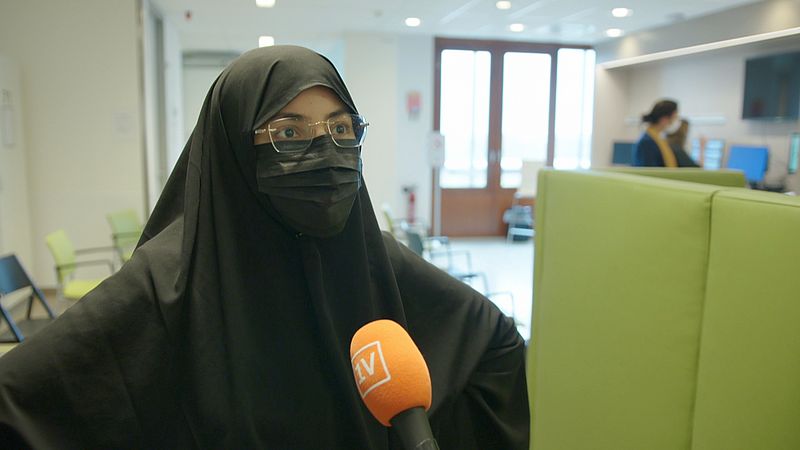 'You can learn from stress'
Fortunately, as a student she is not completely on her own, says Rabab. Like other students, she has been assigned a point of contact from the hospital. "We can go to her for basically everything, for example if you don't feel good about something you have experienced in the department."
Bart also signed up for the crash course, which starts next week. "You experience a lot, end up in special situations and it is badly needed", he sums up his motivations. The student suspects that there is a lot of stress involved in his new job, but he thinks that is a good thing: "You learn from that."
frames
Whether it is responsible for students to start working in a specialist department such as the IC after a day and a half of course?
"Yes, we have drawn up clear frameworks. For example, they are not allowed to administer medication or operate the respiration equipment," says nurse Van der Ree Doolaard. "It's purely to support the nurses."
.