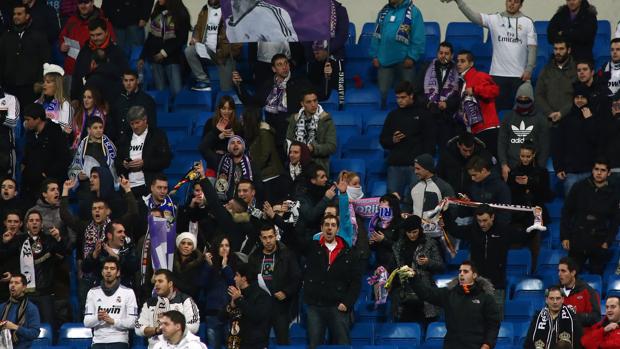 There is a huge organizational effort so that everything goes well and there are no access problems to the Bernabéu. Real Madrid will play against Valladolid their first game with the white colosseum in full remodeling, works that began in May, and the club has informed fans, in writing and on its website, of the doors for which they must get in.
Today there will be a special information device planned by the entity, inside and outside the stadium, so that the spectators go to their seat without complication.
The Police have also prepared a device for people with disabilities to enter the stadium through other access points.
The points of attention to members and fans will be located outside and inside the Santiago Bernabéu.
Real Madrid will play tomorrow, Saturday, at 7:00 p.m. against Real Valladolid, their first game of the season at Santiago Bernabéu. The remodeling of the stadium has already begun and since June works are underway that will allow the house of Madrid players to become an icon and the best stadium in the world, pride of Real Madrid and the city of Madrid.
The partners have already been personally informed of the news for this meeting through the usual channels and new ones enabled for the remodeling. But also, the Real
Madrid will make available to the attendees of the game a special information device, which will consist of fixed and mobile points of attention, both outside and inside the stadium. The staff, which will aim to solve any doubt or aspect related to the accesses, so that the entrance to the stadium occurs as normally as possible, can be identified by its fluorine green clothing.
Inside the stadium, visual signaling elements related to the new accesses will also be placed. The cases in which there will be news for tomorrow's party attendees are the following:
-Partners who usually access through door 14 will enter through door 12-14 with the current subscription.
-Partners who usually access through door 15, which will no longer be operational, will enter through door 19, with the new subscription sent to them.
-The partners of sectors 439, 441, 443, 541, 543, 641, 643, 645, 705, 707 and 709 that usually access through door 53 will enter through 59, a new door enabled next to 57, with the New subscription sent to them.
Finally, we remember that the La Esquina del Bernabéu Shopping Center is already permanently closed, as is its parking lot. .