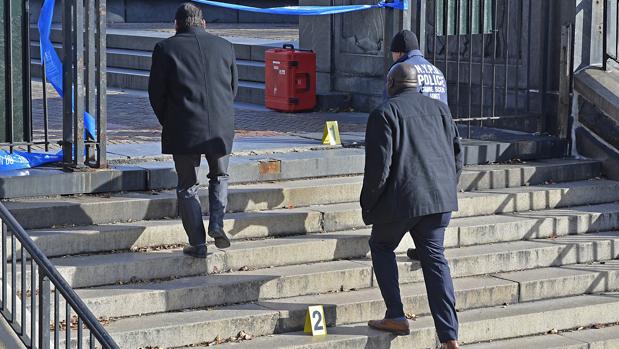 A 13-year-old boy remains arrested in New York in connection with the murder with a knife of an 18-year-old college girl in a Manhattan park, while police search for two other suspects, including the author of the crime.
A judge maintains the detention of the child until Tuesday, when there will be a second hearing of the case in which the child is expected to be formally accused of having participated in a robbery in which a person was killed, as well as possession of a weapon for criminal purposes, notes "The New York Times."
According to local media, after being arrested, the child would have admitted his involvement in the attack on Tessa Majors at Morningside Park near Barnard College where he studied.
The authorities consider that the child was part of the group that attacked the student and that two other people participated in the stabbing. In fact, another suspect is being questioned and, according to the "ABC" network, would also be under 14, while the authorities continue to search for who they believe was the author of the crime.
The murder of the young woman, who was interested in journalism and played in a rock band, has shaken the student community.
Rodney Harrison, New York police detective chief, explained that Majors was walking through the park when a group of young people approached him, that there was a fight and that one of the attackers stabbed her several times, after which they fled.
Majors, according to Harrison, managed to climb a flight of stairs and go outside where a university security guard found her and was taken to a hospital in the area where she died due to injuries.
So far this year there have been 20 robberies in the Morningside Park, near the place where Majors was killed, much more than the seven that occurred last year by these dates. .