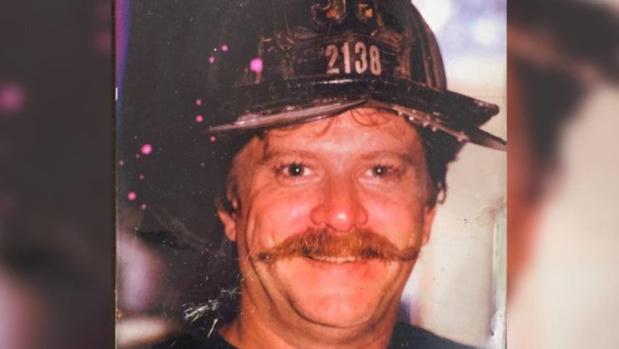 One of the "heroes" of 9/11, Richard Driscoll, died on Wednesday, the victim of an illness linked to the rescue efforts during the 9/11 attacks on the Twin Towers and became the 200th firefighter to die for the aftermath.
The New York Fire Department made the announcement and said that Driscoll, 73, died of "the disease of the World Trade Center" and deplored that members of the body continue to die for having risked their lives saving those of others.
"It is almost incomprehensible that, after losing 343 members on September 11, more than 200 people have died due to the World Trade Center disease," said Fire Department Commissioner Daniel Nigro.
The dust, smoke, toxic chemicals that emanated from the rubble affected firefighters, police, construction workers and other emergency workers who acted after what happened and many have suffered, as a result, respiratory problems, digestive disorders, cancer lung and other types of cancer.
Driscoll retired in 2002 from the 91st Firetruck serving in the East of the New York City suburb of Harlem, after 32 years of service in the Department. The firefighters noted that "he responded bravely to the attacks at the World Trade Center on 9/11 and worked tirelessly on the rescue and recovery efforts that followed."
Driscoll also participated in the Vietnam War and, during his time in the corps, was cited five times for his bravery. His death joins that of another firefighter, Kevin Nolan, who died on Tuesday at age 58 as a result of cancer, also caused by rescue tasks.
"Rest in peace, firemen Richard Driscoll and Kevin Nolan," said New York Mayor Bill de Blasio through a message on Twitter. The mayor mourned the death of 200 soldiers who "did not hesitate to face danger" and who "stayed until the work was done."
De Blasio also said the Senate "should fully fund the 11S Victims Compensation Fund," after Republican Rand Paul blocked a bill that provided enough money until 2090.
Initially, a fund of 7,000 million dollars was established, which has become small due to the number of existing claims and because there is no mechanism to add more contributions.
On June 29, a retired New York Police detective of Cuban origin, Luis Álvarez, died. He died aged 53 due to cancer related to the substances he sucked during the three months he spent searching for victims in the rubble of the victims. Twin Towers. Nearly 3,000 people were killed in the attacks orchestrated by the terrorist organization Al Qaeda at the World Trade Center in New York, in the Pentagon and near Shanksville, Pennsylvania, and some 1,100 people still remain to be identified. .