David Pannick, a lawyer representing one of the petitions before the United Kingdom Supreme Court annul the decision of the Government to suspend Parliament for five weeks, has called the attention of the judges on the refusal of Boris Johnson to present to the courts an affidavit on his reasons for the suspension as a 'strong clue' to judge this case.
The Government affirmed on August 28, when it announced its decision to suspend Parliament in the context of a Brexit that wants to execute with agreement or without agreement on October 31, that the suspension was necessary to present a new legislative program, on the date of the reopening, October 14, and denied that it had anything to do with Brexit.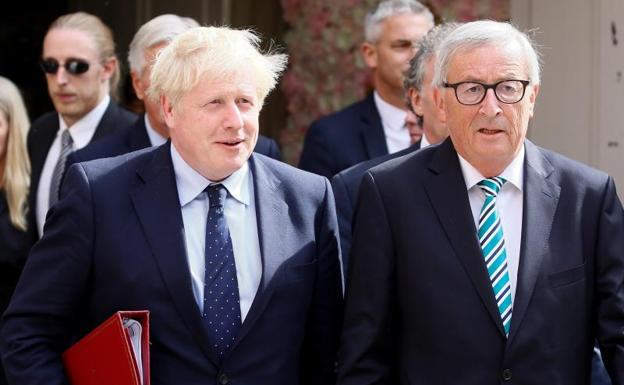 Pannick, who also belongs to the House of Lords where he sits as an independent, has recalled statements of the prime minister to the media in which he stated that Parliament could hamper its negotiation strategy with the European Union (EU), based on the idea of ​​reaching an agreement through the threat of causing the damage of a march without agreement.
The lawyer who represents the rich activist Gina Miller He stressed at the beginning of his arguments that in cases where motivations are disputed, it is common for sworn statements before a notary, and that if the prime minister did not want to do so, he could have recommended the secretary of the Cabinet, the highest official in the country , to offer it to the court.
Three days
"An affidavit has legal consequences," Pannick reminded the judges. "Your signer may be subject to interrogation by the parties to the trial and may be accused of contempt of Justice", if the judges believe he has lied. For the lawyer, "it can be inferred that, in this case that he is shouting a sworn statement," the Government has not wanted to submit to the interrogation of the court "because it has no answer."
The Supreme Court will hear until Thursday the arguments of the lawyers of the petitioners of the annulment, which include more than seventy deputies, the former Prime Minister, John Major and the Scottish Autonomous Government. It is a plenary of eleven judges who, in the words of its president, Lady Hall, they will decide the case as the constitution orders them, "Without fear or favor."
The Supreme has to marry the contradictory decisions of the highest court of appeal in Scotland, which he ruled that the suspension is illegal because the government would have lied about the motivation and therefore altered the constitutional principles of good governance, and that of the High Court of England and Wales, which considered that it is not an act that the courts can judge because it belongs to politics.
. (tagsToTranslate) supreme (t) British (t) will judge (t) johnson (t) wants (t) to swear (t) over (t) suspension (t) parliament