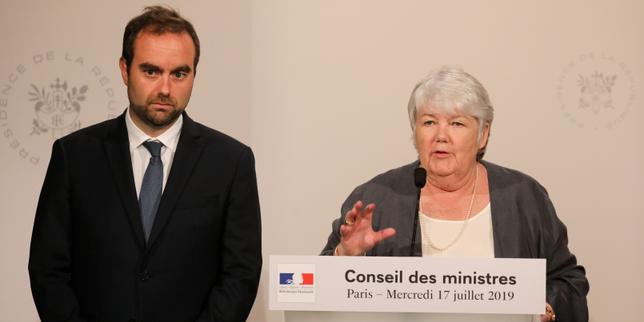 After the signature of the contracts with the State, the operating expenses were stabilized, but the financing needs decreased less than expected.
Subscribers article
They are called "Cahors contracts". It is in this city of Lot that, at the end of the National Territories Conference of December 14, 2017, the principles of contracting establishing the framework of local expenditure had been decided. Thus, the Public Finance Planning Act of 22 January 2018 set, as of 2018, a target of 1.2% per year for operating expenditures of local authorities over a period of five years. As well as a reduction in their financing needs of 2.6 billion euros per year, totaling 13 billion over the period. In return, the government pledged to put an end to the decline in government allocations committed under the previous legislature.
Soon, however, relations deteriorated between the executive and the main representative associations of local elected representatives: the Association of Mayors of France (AMF), the Assembly of French Departments (ADF) and Regions of France. "Masquerade", "Leonine contracts", "Pact of distrust"… Side by side, they did not have words hard enough to denounce what they considered a guardianship and announced that they refused to sign these contracts.
Despite these strong words, 229 communities out of the 322 concerned – those whose operating expenses exceeded 60 million euros – signed a rate of 71%: 122 communes out of 145, 54 intercommunalities out of 62, 44 departments and 9 regions.
To these were added 17 communities that voluntarily sought contractualization. These communities were able to negotiate with their prefect the rate of increase of their operating expenses, taking into account the evolution of the population and the construction of housing, the average income per capita and the efforts of moderation of the running expenses already realized . Others have been imposed. The rates selected ranged from 0.9% to 1.6%.
Article reserved for our subscribers

Read also
Local authorities have stabilized their spending in 2018
"The bet of trust has been successful"
In all the communities, the increase in their operating expenses was contained at + 0.3% in 2018; these were stabilized for the 322 concerned by the "Cahors contracts". Only fourteen of the latter (five communes, five intercommunalities and four départements) did not reach the target, including nine signatories and five non-signatories. A number finally low enough considering the virulent criticism that had hosted the implementation of this device. The main spokespersons of these associations of elected predicted that a goal of 1.2% would not be tenable.