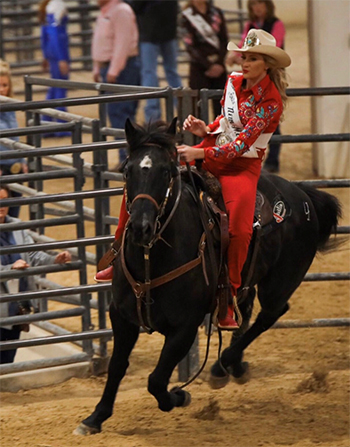 Savannah Welborn, an early childhood student at Eastern New Mexico University, recently represented the state as Miss Rodeo New Mexico at the Miss Rodeo America Pageant in Las Vegas, Nevada.
"It was truly an experience and an opportunity to do at least once in a lifetime. We were judged in terms of riding, knowledge of the sport of rodeo, ability to speak in public, appearance and personality", shared Savannah on the event , which took place in December.
To prepare for the competition, Savannah studied current events, rodeo history, rodeo rules and procedures. He also completed several mock interviews and practiced his impromptu speech.
"One of my most exciting moments in Miss Rodeo America was winning the Justin boots parade prize with my New Mexico themed boots! Each contestant was given a pair of Justin boots to design. Lined in Yuccas and Aunt, my boots were very New Mexico, "he explained.
Through Miss Rodeo, New Mexico, Savannah completed many school visits and made several visits to retirement and care facilities. Before college, she was active in 4-H and FFA. He showed his horses through the American Quarter Horse Association, the New Mexico Buckskin Association and the New Mexico Ranch Horse Versatility. He also received scholarships from the Miss Rodeo New Mexico and Miss Rodeo America organizations.
The Greyhound has a strong family connection with ENMU: his aunt, aunt and mother attended university. "I've always had a love for the eastern side of the state because my roots are here," he said.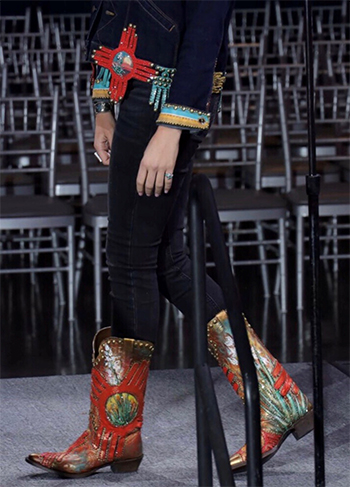 Savannah also has family ties to her field of study; it will be the fourth generation of educators in his family.
"I have always loved children. I believe this passion comes from my family roots," explained the young man, who plans to work and teach young children. "I hope to continue my family's legacy of educating and having a positive impact on children's lives."
Savannah was born in Albuquerque, New Mexico, and raised in Tome, New Mexico, as an only child. Her mother has worked in many aspects of education, including an instructor, staff developer, district resource teacher, and K-8 class teacher. His father has worked for Burlington Northern and Santa Fe Railroad for over 20 years.
What is Miss Rodeo New Mexico's favorite part of being a greyhound? "Definitely the friendships I made with my fellow Greyhounds through my lessons and experiences at ENMU," he shared, and added that "he had the pleasure of working and learning from so many talented people during my experiences as Greyhound".
Savannah, who plans to graduate in 2021, hopes to take over her family ranch outside Melrose, New Mexico, and own a shipping store one day. When time permits, he helps his aunt manage his shipping shop, Deja Vu, in Albuquerque.
His hobbies are working with his horses, training, diving, traveling and spending time with his friends and family.
.