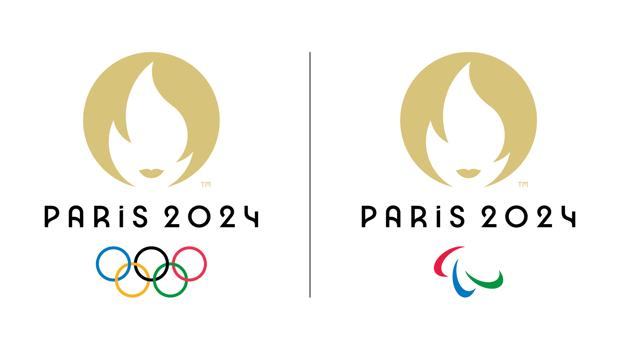 The official logo of the 2024 Olympic Games in Paris associates two of the icons of that competition, the gold medal and the Olympic flame, and with its feminine features honors 'Marianne', the symbol of the French Republic, unveiled this Monday The organizing committee. For the first time in the history of the Games, in addition, the logo will be common for both the Olympians and the Paralympics.
The logo with which Paris had bet on its candidacy was inspired by the Eiffel Tower because the French capital wanted to distinguish itself completely from the other applicants and be recognizable worldwide. In this new stage, the city has chosen one that tells its vision of the Games, said the president of the organizing committee, Tony Estanguet.
The new design, of golden and white tones, has the circular shape of the Olympic medal, and inside, the flame outlines the face of the 'Marianne', which, according to the statement, embodies "the revolutionary impulse" that animates these Games, reflected in the fact, for example, of having proposed that 'breakdance' be included in the sports program.
«That feminine face is also a reference to history and athletes. In Paris, in 1900, women participated for the first time in the Games, "the statement said.
The organizing committee noted that choosing the same logo for the two competitions demonstrates its demand that both the Olympic and Paralympic Games be equally "spectacular."
The chosen typography, sober, also takes its inspiration from Art Deco, "artistic movement that was in full expansion during the 1924 Paris Games", emphasizes the note of the organizing committee, which promises a more "open and participatory" competition for all the world. .