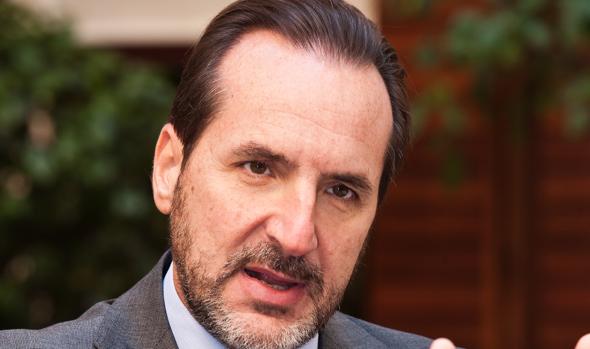 The evolution of the logistics sector in recent years has been linked to the arrival of new technologies. The emergence of electronic commerce, which accounts for almost 40,000 million euros in Spain, has caused companies to focus on this activity to provide the customer with added value and differentiate themselves from the competition. «Before, the logistics of the companies only carried a package from one site to another. Nowadays, it is a strategic activity ", explains in an interview with ABC the president of the employers' logistics UNO, Francisco Aranda. The councils of large companies already integrate logistics managers in their advice. A clear example is Inditex, whose commitment to omnichannel caused Carlos Crespo, former director of operations of the group, to be appointed as new CEO last May.
—What are the challenges of the sector?
—To establish that position of leadership and strategy that you have assumed with electronic commerce and the digital client. The big problem we have is that in Spain there is a lot of political uncertainty. This is causing us not to make the reforms that our economy needs and, therefore, also our sector.
—What are these reforms?
—There are three fundamental reforms for us. The first is labor. It is essential that we integrate flexibility in our companies. The consumer has changed, we have a new digital client that is not stable and that generates many demand peaks. Companies must have flexibility to adapt our human resources to this changing customer need. Second, the prosecutor. This is a very innovative sector that has to make large investments to be competitive, so they should not increase fiscal pressure. Third, education reform. We are in need of new profiles that are very difficult to find because today education does not provide them.
—Talk about job flexibility when the hourly registration was recently approved.
—It's just the opposite direction. Now that we are in such a flexible economy, records are a measure of the nineteenth century.
– How would it impact that the political situation remained the same after the 10-N elections?
—The political uncertainty we have slows our competitiveness. If everything remains the same it will cause the investment to be rolled back and jobs are not generated. The great challenge that lies ahead is to generate legal certainty and political certainty. If the situation is not unlocked, we will go to a crisis. We need a stable and moderate government as soon as possible.
– Does the slowdown in employment affect you?
—We now employ 850,000 people. But it is true that the slowdown is also affecting us and there has been a brake on hiring. We are a very sensitive sector of the economy, since products move thanks to logistics. When there is a brake on consumption and investment we immediately detect it. This year at Christmas, where we increase employment, less will be generated than the previous year.
– Regarding the situation in Catalonia, how did the riots affect you? The carriers estimated losses of 25 million euros per day.
—In a very negative way. The strike was also illegal because it had nothing to do with labor rights, but had a political motive. It generated a very important economic damage. In addition, we are transmitting a conflict situation that drives away investments.
"What about Brexit and the commercial war?"
—Everything affects the economy and therefore our sector. We are defenders of international trade because it produces wealth and employment. In fact, we have the great project that is to make Spain a "logistics hub" worldwide. We are very well located at the geopolitical level to become that great "hub" of merchandise consolidation between Asia and the rest of the world.
"But we're late."
"Yes, but we can still get it." I believe that logistics is an industry of the future in which Spain can occupy a very relevant position. We are the fifth country in the world in which there are more types of systems that control internet connected facilities. In everything that is industry 4.0 and logistics 4.0 we are very well positioned. But we need regulatory facilities.
– What do the political parties convey about the sector?
– I think they are aware that logistics is an industry of the future in which Spain can be at the top.
Apart from the riots in Catalonia that were triggered after the «procés» ruling, the logistics sector has another open front in Barcelona with the negotiation of the collective agreement for freight and logistics transport, where 15,000 people are employed. The remote positions, for the moment, of unions and companies caused the carriers to go on strike last 30. "We are in full negotiation and I hope that it will be successful and sign soon," Francisco Aranda explains to ABC.
While the unions ask for a salary update, claiming that they have been frozen for nine years, the companies intend to grant a rise to an average of 1,500 euros as long as they can work from Monday to Sunday. .