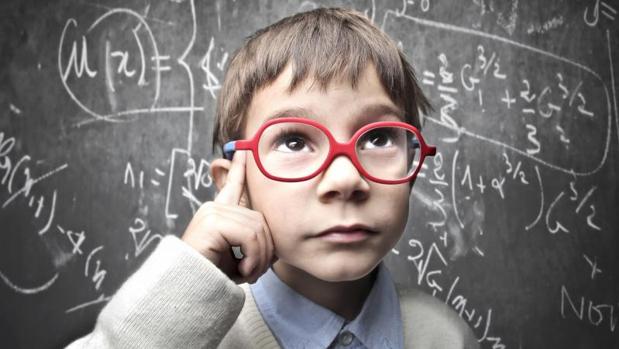 Given the current trend of giving digital devices to younger and younger children, the National College of Opticians-Optometrists of Spain (CNOO) recommends that parents bet on puzzles and puzzle games from the age of three, as these toys contribute to develop the perception and visual memory of the little ones. In addition, it appeals to the responsibility of parents, who must play with their children to discover if they have problems identifying colors, picking up an object because they do not see it well or calculating distances, and being aware of whether they have a visual field. limited.
On the contrary, mobile phones, game consoles and videogames, if many hours are used, "can damage the visual system, among others," explains the CNOO dean, Juan Carlos Martínez Moral. This expert warns that "playing children learn and develop their visual abilities, so the first toys should be intended to stimulate the visual system." In this way, Martínez Moral advocates for those who have bright and bright colors for the little ones.
Parents should supervise objects that have lenses or mirrors that can concentrate light, such as magnifying glasses, telescopes or binoculars, as they could cause severe burns to the eyes if not used properly. In addition, certain toys may contain sharp, pointed or acting like projectiles, which makes them dangerous objects for children's eyes.
One of the great risks involved in the use and abuse of game consoles, mobile phones or tablets is the overexposure to the screens without maintaining a minimum safety distance. This habit is leading to a progression of
myopia
 faster in the youngest, warn from the CNOO. Its improper use could cause visual fatigue and, in the worst case, generate eye problems, such as the appearance of
Presbyopia at an early age. "Some symptoms derived from prolonged use of such devices are transient vision, difficulty focusing distances, sensitivity to light brightness, eye discomfort, headache and irritated eyes, dry or tired," says the dean of the CNOO .
Similarly, looking at a screen for a large number of hours causes a decrease in the flickering frequency, forcing an even greater effort that affects eye wear. Therefore, «it is advisable to take into account the properties of the screens, betting on those that have less harmful characteristics for visual health. This will avoid the risk of alterations such as redness or photophobia, that is, sensitivity to light, "advises Martínez Moral.
General recommendations for proper use of toys:
-The toys should not pose any potential threat to the children's visual health. Make sure they are appropriate for their age and degree of maturity, avoiding that they contain sharp, pointed parts or act as projectiles.
-Special care with LED lighting (light emitting diodes) that we can find in some toys and even in Christmas lighting. This blue light represents risks to the retina.
-Although video games help develop eye-hand coordination, the speed of reflexes and the ability to concentrate, its use is not recommended for more than 15 consecutive minutes and always in children over 12 years, since the abusive use of this Type of games can lead to health problems and sedentary habits.
– Adequate and sufficient lighting, avoiding reflections on the screen.
-Relax the view looking at objects or remote points, for example, through the window.
-Place the screen at a minimum distance of 30 cm in the case of mobile phones and tablets.
-Locate the device slightly below eye level.
-Adjust brightness and contrast to make the reading comfortable.
-Go to review with the optician-optometrist at least once a year to prevent visual problems and that you can prescribe personalized glasses according to the type of digital device used and depending on the symptoms that occur. . (Optical tagsToTranslate) (t) games (t) Christmas