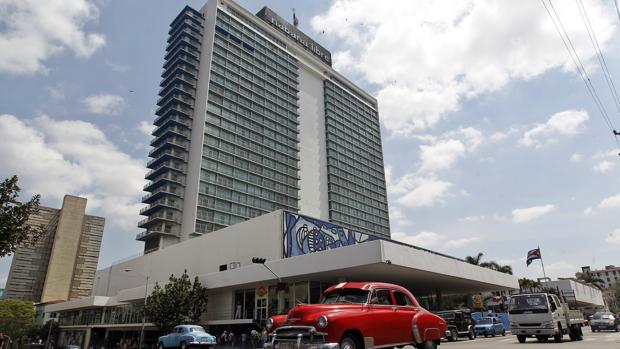 The Spanish hotel company Meliá has been formally included in the class action lawsuit filed in the United States for violation of the embargo law against Cuba and profit with confiscated property. The Rivero Mestre law firm, which represents several families of Cuban exiles, has added to the Balearic company, Booking and Expedia to the companies denounced in Florida, after none of the three responded to a conciliation requirement presented more than 30 days.
On September 3, a court in Palma de Mallorca dismissed a lawsuit by the Sánchez Hill family against Meliá in Spain for their business in Cuba, arguing lack of jurisdiction. Now, three families – the Mata, the Cantero and the Angulo Cuevas – have denounced Meliá in a Florida court for operating dozens of hotels in collaboration with the communist regime in Cienfuegos, Hicacos and Cayo Coco.
According to the lawyers in the lawsuit, to which ABC has had access, Meliá can be judged according to the terms of the embargo law, known as Helms-Burton, because she "maintains continuous and systematic contacts with Florida, does business in Florida, it benefits from its presence in Florida, and above all it has caused damage in Florida ».
It is the same case as the one that applies to the rest of the defendant companies with the proviso that Meliá has a hotel of its own in Orlando (Florida) that can be expropriated if a judge dictates it, as another establishment of its own can be expropriated New York. Together with Meliá, the companies Expedia, Trivago, Hotels.com, Orbitz, Travelocity and Booking have been taken to court.
According to their legal advisors, the Sánchez Hill, who saw their case dismissed in Spain, will also add to the demand for their properties in Holguín. Their case is especially relevant because they claim to have evidence that two decades ago Meliá negotiated with them and offered them five million dollars (4.5 million euros) but backed out at the last moment.
"That offer that Meliá made to the Sánchez Hill family so many years ago can now be allowed as evidence and admission of guilt," says John S. Kavulich, president of the US-Cuba Commercial and Economic Council.
Since Trump allowed the entire Cuban embargo law to enter into force in May, which was partially suspended since its approval in 1996, 27 people have joined this class action lawsuit, according to a detailed inventory carried by Kavulich.
Not only does Meliá face a trial in Florida, but her managers and their family members may be subject to a suspension of entry, work and residence visas in the US. under Title IV of the embargo law.
In 1995, the Capitol passed the law for Freedom and Solidarity with Democracy in Cuba, known as Helms-Burton by the surnames of a senator and a deputy who promoted it. It hardened the embargo on the communist regime, but two of its titles were suspended by decision of President Bill Clinton: Title III, which allowed US citizens to sue in US courts. to foreign companies that will extract revenue from expropriated properties in Cuba, and Title IV, which rescinded visas to the managers of those same companies. With Trump, both chapters apply fully. . (tagsToTranslate) melia (t) embargo (t) cuba