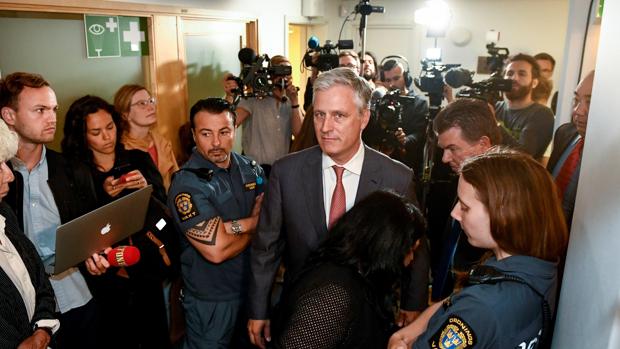 The president of the United States, Donald Trump, announced on Wednesday that he will appoint Robert C. O'Brien as his new National Security advisor, who until now has served as a government envoy for foreign hostage release issues.
"I am pleased to announce that I will appoint Robert C. O'Brien, currently a very successful presidential special envoy for Hostage Affairs in the State Department, as our new National Security advisor," Trump said in his Twitter account.
«I have worked a lot and very well with Robert. He will do a great job! ", The US president has proclaimed. Among the last assignments to the negotiator was a trip to Stockholm to follow "in situ" the trial against the American rapper ASAP Rocky.
O'Brien was already in the pools published in recent days by the US media, which had echoed a short list given by Trump and that included candidates with a profile less ideologically marked and apparently more discreet. He will replace John Bolton, who left the Administration last week after the apparent disagreements with Trump on foreign policy. .