Newland participated in a video conference in Kiev at a security forum.
"We are no less worried about Lukashenko, who decided to be neutral when Russia captured Crimea. But now, as a Russian puppet, he has gone much further and is going to visit Crimea and change the status of his country," the US diplomat said.
"We have no doubt that he is pushing Belarus in the embrace of Moscow, not only abandoning democratic development, but also exacerbating the situation," Newland explained.
The situation in Belarus is tragic for the country's citizens, who "do not demand much – the right to freely elect their leader in fair and open elections".
The US is coordinating with the European Union (EU) on sanctions against the Lukashenko regime, she added.
Speaking about Ukraine, Newland said that if Russia decided to forcibly destabilize the country, it would face sanctions "like never before."
A similar position was expressed by US Secretary of State Anthony Blinken on Wednesday.
In February 2014, Russia occupied the Ukrainian Crimean peninsula. Since April 2014, Moscow-backed and armed militants, saboteurs and soldiers of Russia's regular units have occupied large areas in the Luhansk and Donetsk regions of eastern Ukraine.
In the conflict in eastern Ukraine, 13,000 people have been killed and almost three million have fled.
Punishing Russia for annexing Crimea and destabilizing Eastern Ukraine, the EU, the US and other Western countries have imposed sanctions on many of Russia's top officials, the people of the Kremlin's immediate circle, and Russia's financial, defense, energy and other sectors.
Others are currently reading
"It was said that the lungs were 100% damaged, that the only option was an artificial coma," – remembers Inga, who became infected with Covid-19 during pregnancy.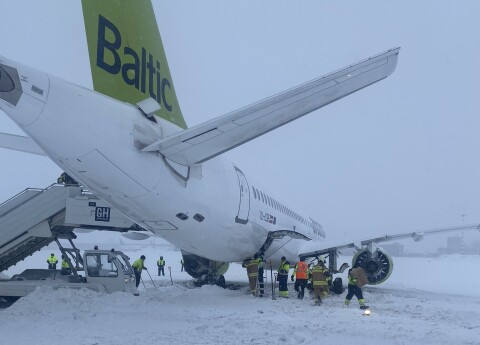 AirBaltic departs from taxiway due to poor visibility at Riga Airport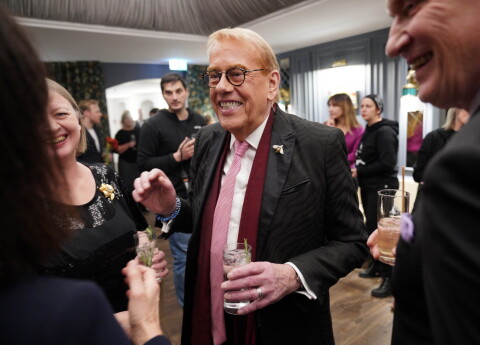 Police have started checking compliance with Covid-19 requirements at the opening event of Mārtiņš Rītiņš's book

.