Most governments prefer to "ignore" this crisis, "rather than solve it," report Oxfam and Development Finance International NGOs in a report.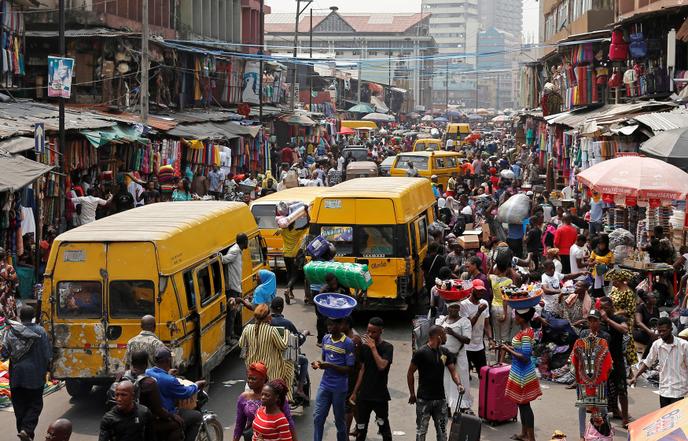 West Africa is the region of the continent that is the largest inequality, warn in a report released Tuesday, July 9 non-governmental organizations Oxfam and Development Finance International (DFI).
"A small but growing group of citizens of the region is becoming incredibly rich"but "The vast majority of the population" is deprived of the essential, especially "Quality education, health care and decent jobs", according to this study.
Despite a "Unprecedented economic growth" for 20 years in the region, "Today the richest 1% of West Africans earn more than the rest of the population"deplore the NGOs.
Read also
"Yes, the poverty rate in Africa is declining, but the number of poor is increasing"
In Nigeria, where 60% of the population lives on less than $ 1.25 a day, the country's five richest men have a combined wealth of $ 29.9 billion, more than the entire national budget of the country. country for 2017.
About 100 "modern and well equipped" hospitals
Instead of curbing this phenomenon, the governments of the 16 countries "Exacerbate inequalities by under-funding public services, such as health and education, and not effectively fighting tax evasion and corruption".
The tax benefits offered to multinationals cost the region $ 9.6 billion a year, enough to "build about 100 modern and well-equipped hospitals," according to NGOs. Universal health coverage in West Africa is the lowest of all regions of the continent, with 38% on average, compared with 47.2% in East Africa and 50.2% in Southern Africa, respectively. The report.
Read also:
Education, health, inequalities … in Africa, a multi-speed human development
All states, however, are not at the same stage. The most committed to reducing inequalities are Cape Verde, Mauritania and Senegal; the least engaged are Nigeria, Sierra Leone and Niger.
React or consult all the contributions