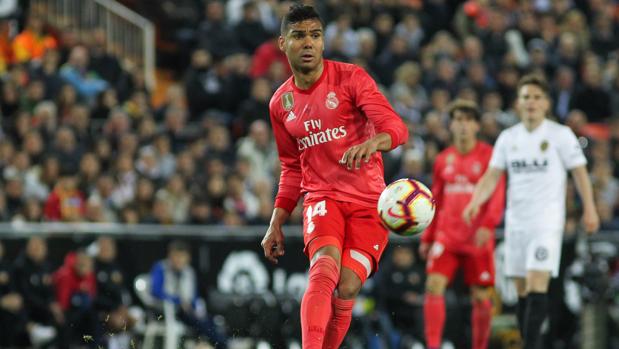 Real Madrid plays its first "classic" in Valencia. As Zidane says, it is of little use to win at Camp Nou, which is a lot, if you have lost in Mestalla before, because there are also three points. Winning in the city of Barcelona means, yes, winning three points and taking them straight away from Barcelona, ​​but if Luis Casanova was lost in the past, only three points out of six would be added. The morbidity of Casemiro, who has four cards and one more would leave him without disputing Barcelona-Real Madrid, has defined the atmosphere of these weeks. Zidane has considered the two options, align it in the "classic" of Valencia or save it for the Camp Nou. In the end he has decided to reserve him for the Camp Nou.
Zidane complains of having no less than 30 hours of rest less than Barcelona to attack the classic on Wednesday
In Mestalla they play Courtois; Carvajal, Varane, Ramos, Nacho; Modric, Valverde, Kroos, Isco; Benzema, Rodrygo.
On the bench will be Areola, Odriozola, Militao, Casemiro, Jovic, Vinicius and Bale.
ABC asked Zidane about the difference in treatment suffered by Real Madrid compared to Barcelona, ​​having 30 hours less
rest to play Camp Nou game, and the answer was clear: «It is the League that decides the schedules, we can not do anything». .